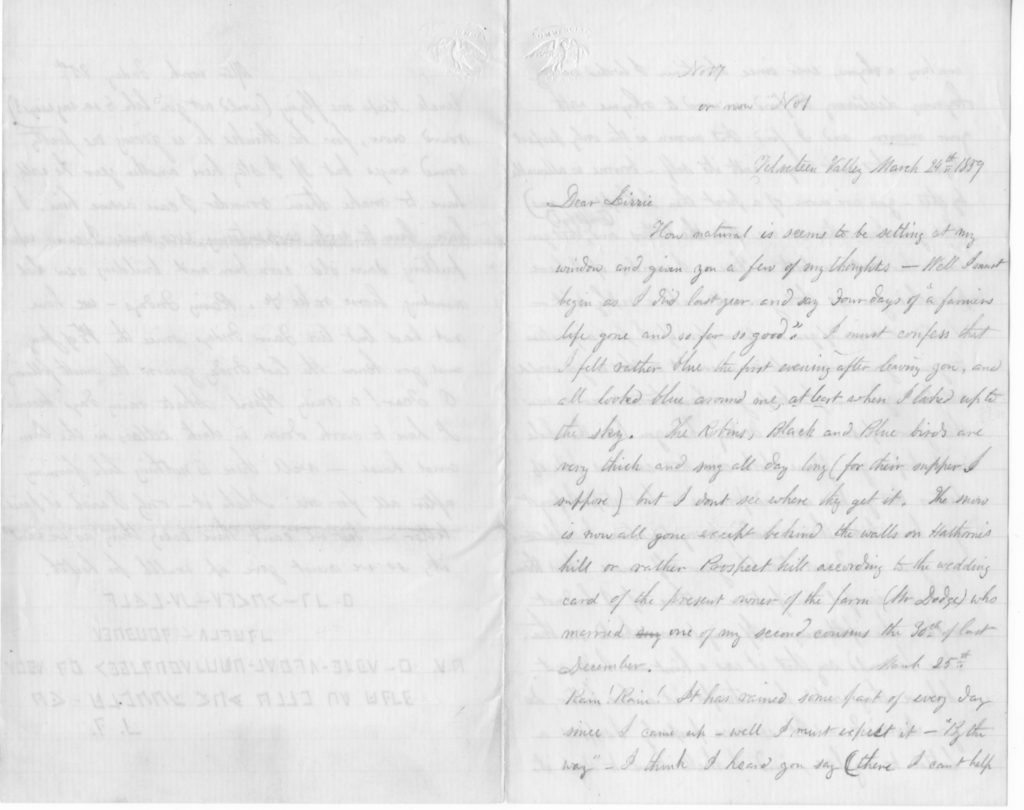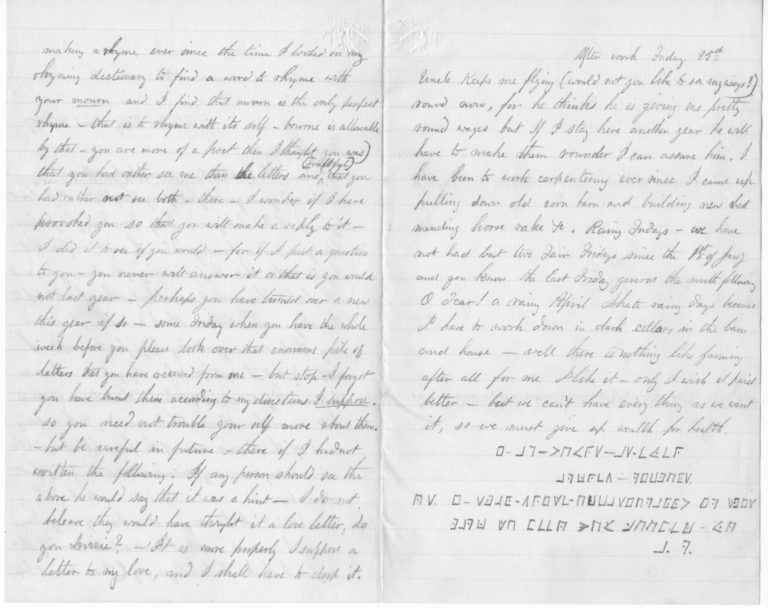 A old box of love letters – found in the attic of Pine Knoll one day in the 1970's – motivated great-granddaughter Janet to search for more information, and to tell the story of this courtship and the family that resulted. Janet spent the next 15 years or more transcribing letters, reading family diaries, visiting libraries and archives, and compiling the result into a written story.  She wrote a delightful introduction, telling of her discovery of the love letters.  (To read that tale of discovery, see Love Letters entry on Sandy Ward's Remembering Danvers blog, December 2012.)
ALL of the courtship letters have been transcribed and are included in Part I of Janet's book draft, which cousin Sandy has edited and made available via this website.
Mysterious codes appear in some letters. Andrew was being secretive about his signature and some private messages. His family disapproved of her family, so the correspondence was passed discreetly, often though Lizzie's brother John at a fire house where he and Andrew had worked together.